Check out the new Related Books section.
29 May 2017

Hold onto your hats! TCM is doing an all day, nearly 24 hour Marion-a-thon on August 29! More details to come!

We still haven't been able to free IT'S A WISE CHILD, but at one time we did get Warner Brothers to agree to provide the negative if we raised enough fund through UCLA for a restoration.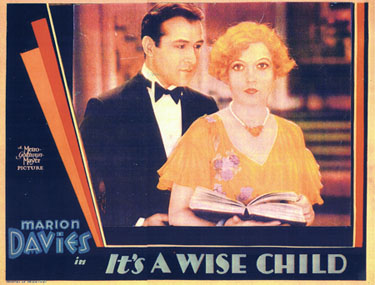 Since the last update a myriad of Marion's films have become availabe from the WBshop.com. They recently ran the restored brint of THE BRIDE'S PLAY, which was beautiful. Hopefully it will be available on DVD soon.

OCEAN HOUSE RISES FROM ASHES..... SORT OF...
Marion's beloved Ocean front mansion is Santa Monica (or what's left of it) has been borded up and condemned since the Northridge earthquake damaged it in the 80's (this from the Santa Monica website for Ocean House). Thanks to our Santa Monica coorespondant Gerald we have more news and a new link to a site for the project to restore Ocean House. Apparently the construction is already underway and you can see the artists rendition at 415pch.smgov.net. The grounds and the pool will be open to the public (won't that be fun to dive into Marion's pool?) but I don't see the tennis courts anywhere on the drawings so I'm wondering if they're going to remove them? Anyway, thanks Gerald, we really appreciate your news bits and I'll try to keep them posted here as they break.
Marion's bed has been returned to her bedroom in the Hearst Castle! The bed was removed after W.R. died so that the Hearst twins could have twin beds in the room. I go on record stating that I griped and moaned on every visit to the castle (and there have been many) about the bed being missing so it was with a bit of shock on my last visit when I walked into Marion's room and there it was!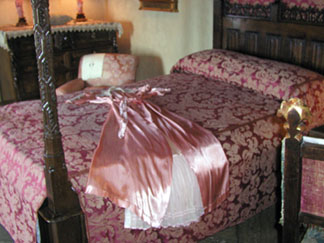 Marion at the swearing in for President Kennedy, at left with a hanky over her face.

We lost our message forum in the latest server update last week. I am working with a friend to see if it be restored as I would like to get some movement on the site again. Ironically the Chat Room still works! It looks a little funny but I tested it and it worked. Maybe we can arrange a time when some of us can chat live? In the meantime, I'd love some guest articles or news updates so feel free to email with with content for the page.


Until next time....

Nick Langdon
The Marion Davies Home Page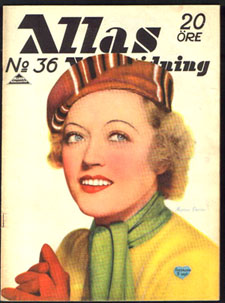 A 1941 European Magazine
with Marion on the cover,
Courtesy of Bob Board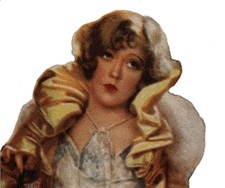 From
The Cardboard Lover
Click on the above
link to read a note
from Marion!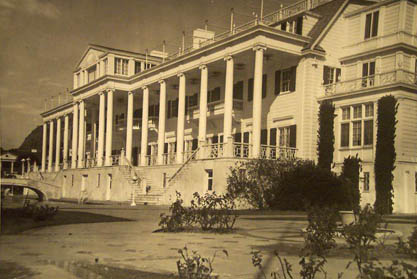 Marion's beloved Ocean House will somewhat rise
again as a public park in Santa Monica!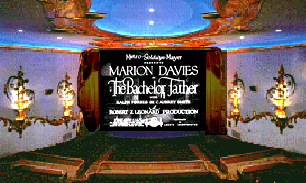 A shot of Sacramento's Crest Theatre with the opening titles of The Bachelor Father. Ok, notice there is no one in the theatre.... I superimposed the titles onto a previous photo of the theatre.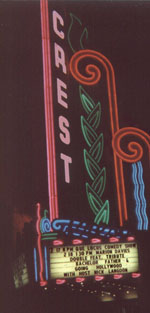 The beautiful Crest Theatre
all lit up for the Davies
double feature!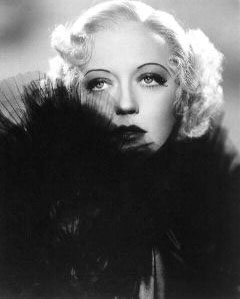 Marion posing for a publicity shot
for PAGE MISS GLORY, at
Warner Brothers, 1935.